SHABBAT SERVICE:  FRIDAY, JANUARY 15, 2021; 7:30 PM
Contact ansheemeth@gmail.com for the zoom  link and passcode, please.
SPECIAL PROGRAM FOR TU B'SHVAT  SEDER WITH OTHER BUCKEYES, Sunday, Jan. 24 at 1 PM.  Message me for the information so you can sign up for their zoom, list of foods to have on hand for the Seder to celebrate the new year of the trees.
Welcome to Congregation Anshe Emeth  – Piqua OH!
Celebrating our 163rd Year!
We are a Reform Jewish congregation with a long, rich history, having organized in 1858!
Anshe Emeth means "People of Truth". Our congregation serves counties north of the Greater Dayton area including Miami, Darke, and Shelby. Our members come from Piqua, Sidney, Troy, Tipp City, Greenville and surrounding areas.
Rabbinic Intern Tzvia Rubens will conduct services this year.
We welcome you to attend any of our scheduled services.  While we are located in Piqua at 320 Caldwell St.  most services this  in this time of Covid-19 will be via Zoom or at an outdoor park shelter. 
Please note the correspondence address is:  3808 Beanblossom Rd., Greenville, OH  45331)  PLEASE NOTE:  FOR GPS usage, plug in 320 Caldwell St., Piqua, OH. 
Memorial donations will be graciously accepted at the correspondence address or via PayPal at the bottom of any of the pages in this website.  Acknowledgements will be sent.
  Please call 937 – 726-2116, Steve Shuchat, President or 937.623.1234, Eileen Litchfield Vice President, if there are any questions about services.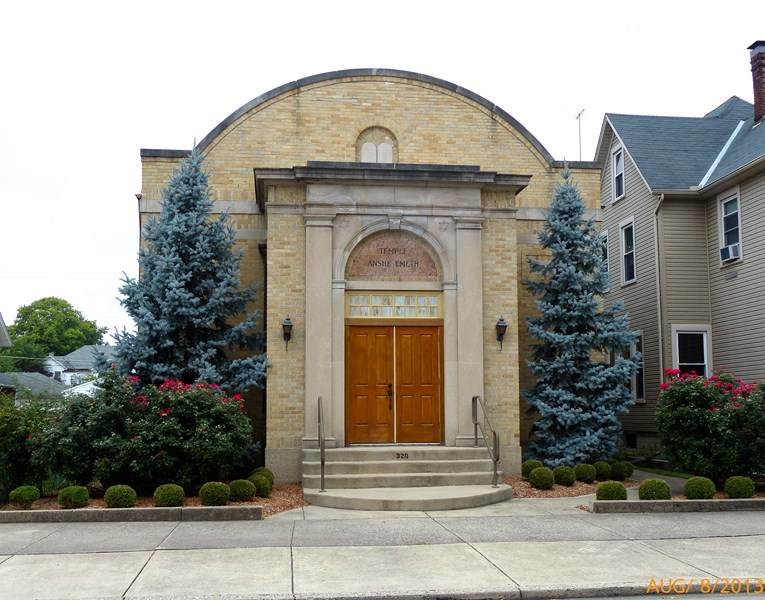 Upcoming Events
See  schedule above, or contact ansheemeth@gmail.com.
Mark your calendars for the upcoming Friday services:
January 15, 2021
February, 12, 2021
March 12, 2021
April 16, 2021 – tentative
May 7, 2021 – tentative